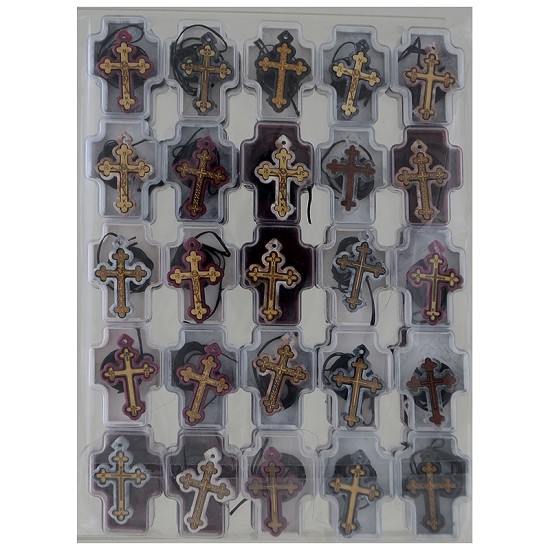 New -25 %
Wooden crosses in a decorative cross-shaped box with wax thread (50 pieces)
The wooden cross comes in a box in the shape of a cross. Made of quality wood, this cross is very durable and long-lasting.
Besides being a beautiful decoration for your home, the crucifix can be worn around the neck as a symbol of faith and piety, or it can be used as a cross for a car, which is especially popular with the Orthodox.
The box in which the cross comes is made of plastic, with fine details that add elegance and style.
The waxed string that comes with the cross provides an extra touch of authenticity and rusticity. The cross and the box it comes in are ideal gifts for loved ones, especially for special occasions such as weddings or the birth of a child.
Wooden crosses are symbolic and important in the Christian faith. They represent Jesus Christ and his sacrifice on the cross. The cross is therefore an expression of faith and piety, and its use in everyday life is an expression of personal devotion to God.
Decorative wooden crosses are made with special care. Each cross has its own story and meaning, and this cross in a box is ideal for those who want to add something special and authentic to their home or life.
Note: Crosses are packed according to current stock and the order is not identical to the one in the picture

Stock:

In Stock

Model:

pak03

Weight:

500.00g

Dimensions:

18.50cm x 13.00cm x 1.50cm
1,490.00 RSD
1,990.00 RSD